Still using Gtalk? After February 16th, Google will push you to Hangouts
12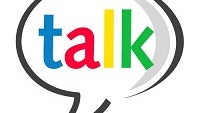 In just over a week, Google will prompt users of Gtalk to move over to Hangouts by shutting down Gtalk altogether. None of this should come as a surprise to anyone. The app has not been available to download for quite a while and queries would redirect interested parties to Hangouts instead.
This final inevitable shove for whomever is still using Gtalk is not a guarantee they will stick with Hangouts, particularly if they used the browser interface most often. There are other, arguably more agnostic messaging platforms, that will work just as well (like WhatsApp).
Mobile users will not have a problem, unless they were using a third-party app for Windows Phone, then they will be out of luck since no Google services are available for that platform. As we are finally approaching a reality of converged services across form factors, Google had to take Gtalk out of the picture since it was redundant.
Hangouts has a more unified experience, but it has not seen the widest of adoption by users. The "all-in-one" messaging, SMS, calling, video chat platform lacks little details that other, more discrete services seem to execute better. Google even created a new SMS/MMS "Messenger" app that has a better material design motif that Hangouts.
So, are you a Gtalk holdout? Are you going to make the move to Hangouts or find another service?
via:
Tech2