Starting this fall, you will be able to use Apple Pay at federal parks
10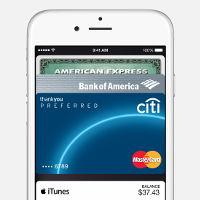 The White House announced on Friday that those using a federal-payment debit card, like the one used by Social Security recipients, will soon be able to use the card with the Apple Pay mobile payment system. Besides Social Security, the U.S. also hands out veterans' benefits via debit cards. All you need to do is add the cards to Passbook, select one of them when you're about to make a payment, and tap the terminal with your
Apple iPhone 6
,
Apple iPhone 6 Plus
or Apple Watch (once that device is launched).
The deal includes Direct Express payments and cards issued by GSASmartPay. Together, those add up to 87.4 million transactions a year valued at $26.4 billion. The announcement was made as President Obama traveled to Silicon Valley to make a speech at a Cybersecurity summit.
Following the president's speech, Apple CEO Tim Cook announced that Apple Pay will be accepted for payments made to the federal government starting in September. This means that federal parks will allow you to use the mobile payment system starting this fall. Apple's tie-in with the U.S. government is of big promotional value to the company, according to Richard Crone, chief executive officer of Crone Consulting LLC. He noted that "
It makes it look like the federal government is endorsing Apple Pay
."
Cybersecurity is a hot topic in Washington. Recent high profile data leaks from retailers like Target have raised the pressure on retailers and banks to improve the security of their databases. These companies have until October to implement EMV technology which requires a personal signature or a PIN number, or else these firms will be partially responsible for fraudulent transactions.
source:
Bloomberg