Stanford researchers create a self-healing Li-Ion battery that can last
11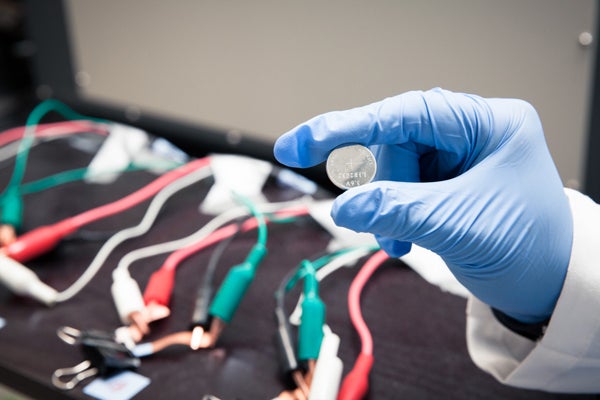 Whoever cracks the battery puzzle will become a billionaire overnight, and many research centers and universities are fully aware of that, putting hard work into developing new electrodes that will make juicers in phones and cars last longer and stay safer.
Stanford just chipped in with the announcement it has created the so-called self-healing battery, which uses a "
stretchy polymer that coats the electrode, binds it and spontaneously heals tiny cracks that develop
."
The need for such a polymer coating arose when the researchers, always experimenting with new electrode materials, found out that silicon proved to be a great choice if you want to keep the weight in check, and the battery capacity much higher than what we have now. Unfortunately, silicon also swells up to three time while soaking up lithium ions from the battery fluid, and then shrinks back when discharging them.
All that motion quickly introduces tiny cracks in the brittle material, and it flies off the electrode, degrading battery performance. The new polymer coating kind of seals the silicon, filling the fractures in when they appear. As per Chao Wang, a postdoc at Stanford, and an associate professor who co-led the research:
Self-healing is very important for the survival and long lifetimes of animals and plant. We want to incorporate this feature into lithium ion batteries so they will have a long lifetime as well. We found that silicon electrodes lasted 10 times longer when coated with the self-healing polymer, which repaired any cracks within just a few hours...
Their capacity for storing energy is in the practical range now, but we would certainly like to push that. The electrodes worked for about 100 charge-discharge cycles without significantly losing their energy storage capacity. That's still quite a way from the goal of about 500 cycles for cell phones and 3,000 cycles for an electric vehicle, but the promise is there, and from all our data it looks like it's working.
Recommended Stories