Stage 2 of the FCC's auction of 600MHz spectrum is now over; did Comcast drop out?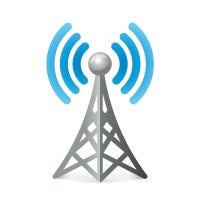 The FCC's auction of 600MHz spectrum has attracted many deep pocketed companies in the industry. Still, the second round of bidding failed to reach the required $54.6 billion in bids that would have ended the entire process right then and there. Instead, the $21.5 billion that was bid fell far short; this means that a third reverse auction needs to be held with a lower amount of spectrum up for grabs.
This is a disappointment to FCC chief Tom Wheeler, who expected that bidding for the 600MHz spectrum would attract a higher amount than the $44.9 billion ponied up for AWS-3 spectrum in an auction that concluded in January 2015. The large shortfall between reality and expectations would seem to indicate that at least one big money company pulled out. Those in the know are pointing to Comcast as being that company. Last year, the entertainment giant opted-in to an MVNO deal it had with Verizon and possibly feels that it will no longer needs the airwaves it was going to bid on.
"Unlike the first stage of the auction, which saw a gradual decrease in demand over multiple rounds, the demand profile in the second stage's single, forward round fell off quite rapidly. Based on the pattern, this could well indicate the sudden exit of one nationwide license being sought, as demand in nearly every major market fell simultaneously from 10 licenses to 9."-Dan Hays, principal, PwC
The 600MHz spectrum is considered valuable because low-frequency airwaves allow signals to travel farther, and penetrate buildings better. And instead of wrapping things up in a few weeks as was expected, we could now be looking at the continuation of the auction well into 2017.
source:
FierceWireless