Spotlight: Text Aide is every Android smartphone writer's friend
12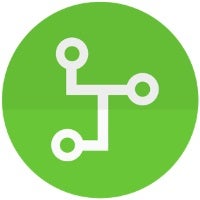 Text Aide is every Android smartphone writer's friend. It aids your texting pursuits with the following five features: Define, Expand, Search+, Share, and Speak. They become accessible by selecting a piece of text and tapping the relevant controls. Now, here's more about each individual toggle!

The 'Define' feature pops up with the definition of the word, which makes it ideal for reading ebooks and news articles without having to open the dictionary app again and again. A feature called 'Copy Aide' lets you select some text and hit the copy button to see the definition of the word. Next up, enabling the "+" button shows a pop-up containing the copied text, which is especially useful for apps like WhatsApp, in which a single word can't be picked from the conversation.
Another thing you can do is hit 'Share' on the selected text, and hit the 'Define' button. And then, of course, you can always use the homescreen widget. Offline definitions are available in 5 languages, using data provided by Livio, and more languages can be added with the app Dict Aide, which happens to support StarDict dictionary packs.
Next up, we've got 'Expand'. This feature gives you the possibility of system-wide text expansion. It lets you define a macro-shortcut, for example typing @addhome and letting this enter your full home address.
The Search functionality lets you line up your favorite search engines and quickly access them from within a sidebar, looking for a specific word. You can share the text and select 'Enhanced Search' from the dialog, use the search button in AOSP browsers, or even use the homescreen widget.
'Share' lets you Copy, Dial, and Open As URL a specific word or sentence. Copying from the sharing menu, dialing the shared text to replace a call, and open the selected text in your default web browser.
And finally, 'Speak' speaks for itself - using this feature, you can make your device speak almost any text using the Google speech-to-text engine.
Users that have the Xposed framework installed can double-tap a TextView object (such as WhatsApp chat bubbles, YouTube comments, and Play Store descriptions) to select text, but this feature has some limitations and might not work across all applications. However, you will get all five buttons (Define, Dial, Search+, Share & Speak) inside the contextual action bar upon selecting some text.
Text Aide works as a standalone app, though, and it doesn't require the Xposed Framework installed — although the additional features we described above do make use of it. Text Aide is also free and available to all interested straight from Google Play.
| | |
| --- | --- |
| Developer: Cold Soup | Download: Android |
| Category: Tools | Price: Free (with in-app purchases) |