Spotlight: Never miss a thing with Hurry, the most stylish countdown app we've seen to date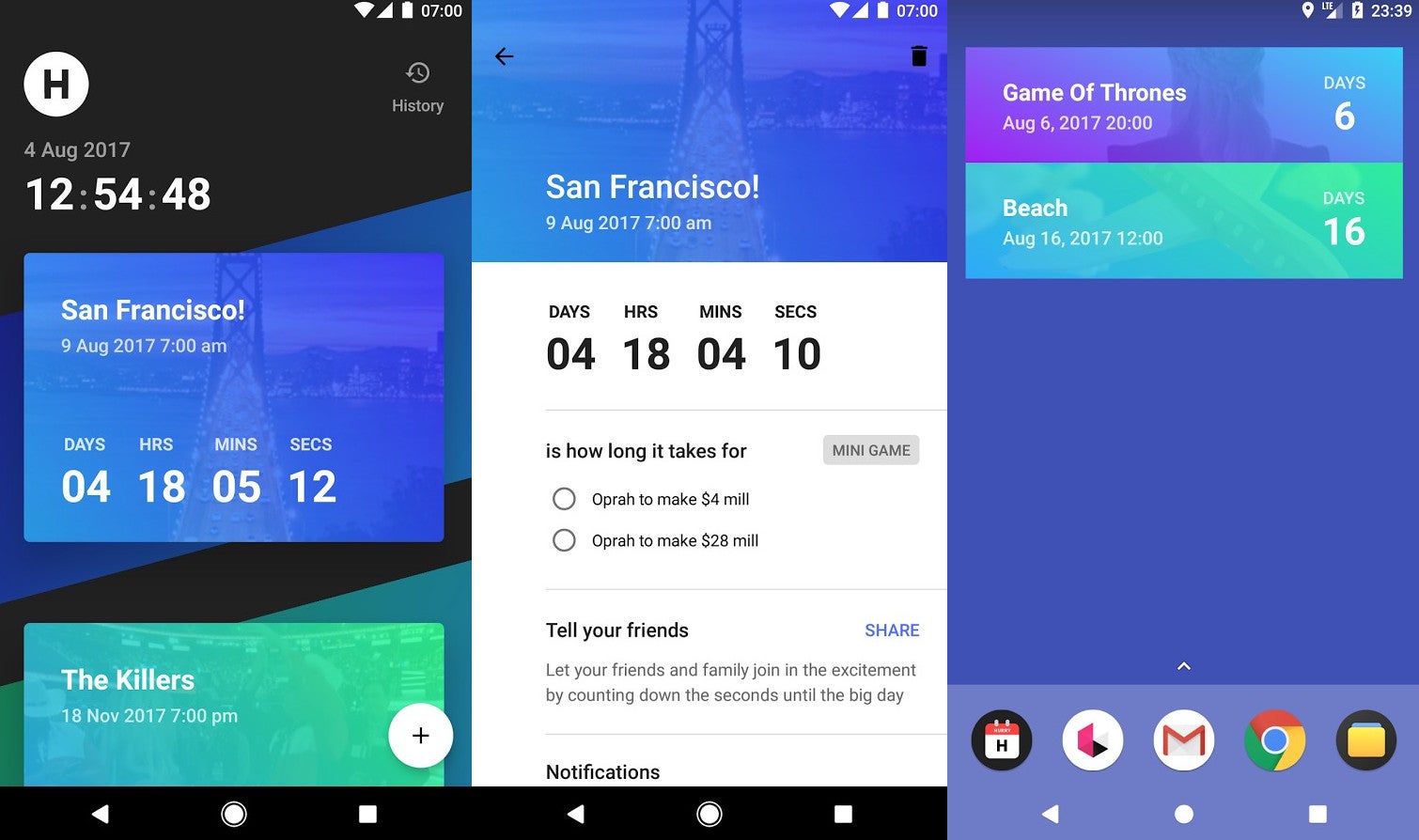 We, humans, are forgetful creatures. This trait is a part of our nature, but the world that we live in certainly doesn't make it easier. The always-on technologies of today are constantly there to demand our attention, so it's easy to get distracted and overlook the things that actually matter to us.
This is why setting reminders is always a good idea. There are many apps that can help you do that on your smartphone, but Sam Ruston's "Hurry" does the job in a quick and stylish manner.
The idea behind it is really simple - it counts down the days, minutes and seconds for any upcoming event. It might not be able to get you off social media or YouTube while at work, but it will remind you of that great party for next weekend or the new season of your favorite show. Best of all, it keeps you hyped!
Using Hurry is pretty straightforward. Once you enter the app for the first time, you simply need to press the "+" button in order to set up an event. Type in a name, set the category, choose a time and place, and add photos or GIFs for that extra pizzazz. You can use the app to search for related images or choose your own. And that's pretty much it.
The only thing left to decide from here on is how often (if ever) you want to receive notifications in order to stay pumped. Hurry also offers a good number of widgets for those of you looking to put a reminder on your home screen.
Last but not least, the app merely takes up 4.5 MB of storage once installed. Sure, it's not the most sophisticated piece of software on the planet, but it's a tiny amount for what the developer has put together.