Spotlight: Microsoft Kaizala lets you manage your everyday business via simple chat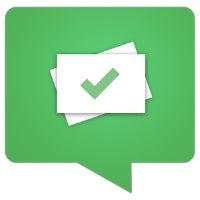 Microsoft is pretty serious about its Android apps as of late. After introducing the intelligent Hub keyboard, the newest thing on our radar is Kaizala. Another Microsoft Garage project (an initiative that lets employees work on projects that usually have no relation to their primary function within the company), Kaizala helps you get work done by tracking bills, jobs, locations, and other track-me things. But unlike the many apps like it, this one is designed to be as simple as a messaging app. If you ever thought about managing your everyday business on chat, this app is just the thing.
Kaizala accomplishes its stunt by bringing your communication with team, partners and customers to one place. Microsoft made tracking your resources (people, time, and money) as simple as sending an 'action' in your chat. Kind of like in Skype, you can organize your team just as you want – it can be one chat for everyone, or opening a new chat for each project or team. The app also supports a bunch of simple and quick actions to make the most out of the conversations you initiated.
If you ever thought about managing your everyday business on chat, this app is just the thing.
For example, you can Share or Request location updates to keep track of where your team members are. You can also share a photo with location information for additional convenience, and while we're talking photos, you can take advantage of Bill Submit to capture and share bill photos, managing your bills on the move. There's also the option to assign and track the status of pending jobs. Additionally, you can request and share somebody's availability on any future date, or easily share images and other attachments.
Kaizala doesn't need a computer, laptop or server. You just download the app and you're ready to go. It also works on 2G, and is completely free, although it's an Android exclusive.