Sony's bloatware leaves the 8 GB Xperia M4 Aqua with just 1.26 GB of storage space
27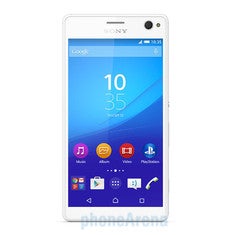 Tech consumers have long dissented over the issue of bloatware. Mostly immovable, bloatware comes in many forms. There's the kind that carriers add before devices reach you, and also, manufacturer add-ons. Sony likes to bundle a number of features atop its Android smartphones, which, aside from leaving folk with software they don't always want, eats away at storage space that could otherwise be used for content they do. In the case of the new Sony Xperia M4 Aqua, there's so much additional fodder that on the 8 GB model, users are left with a mere 1.26 GB to play with.
The
Sony Xperia M4 Aqua
is by no means a flagship, but it's a very capable mid-range device. With a 5-inch 720 x 1280 display, octa-core Snapdragon 615 processor, 2 GB of RAM and a 13-megapixel rear camera, it's not bad on the specs front, and should be able to cope with the elements thanks to its waterproofing. But if you like to carry around a lot of music, download apps and other content, the 8 GB variant of the M4 Aqua simply won't cut it.
As reported by the folks at Xperia Blog, a new-and-unlocked Xperia M4 Aqua arrives with just 1.26 GB out of the box. Android takes up around 4GB, but Sony throws in a further 2.09 GB of its own, complementary software. Sure, 470 MB worth of apps can be removed, but the rest is baked in, so unless you decide to root, you're left with under 2 GB of breathing space.
The saving grace is that it does include a microSD slot, but that's not really the point here. None of us expect an 8 GB device to offer all of that space, since the stock software always takes up a fair amount of room. But with just 1.26 GB left from that 8-gig total, a few apps and a few videos captured on that 13-megapixel camera would soon force those dreaded storage warnings.
Sony says in the official M4 Aqua documentation that the handset offers 3 GB of free space off the bat, but it's simply not the case, and if you are planning on purchasing this model, you'll probably want to look at the 16 GB variant.
It's odd that Sony has even decided to bother with an 8 GB version at all, though, since, for those who like to actually
use
their handsets, it's next to useless.
What do you make of this? Take a look at the images below, and let us know what you think the comments.