Sony Xperia XZ Premium Q&A: Your questions answered!
11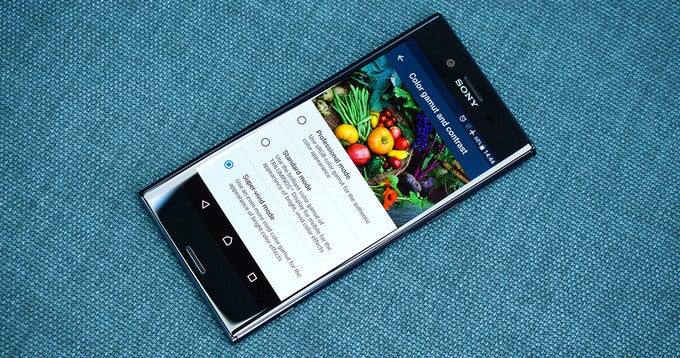 Sony's latest premium flagship handset, the
Xperia XZ Premium
, should be launched on a trove of major markets around the world in the coming days and weeks. With a proper 4K display, a Snapdragon 835 chipset, and an intriguing camera package, the device is most definitely going to garner some attention, and with good reason — we had the pleasure of reviewing that one a few weeks ago and it turned out to be a pleasant surprise, a worthy flagship befitting Sony's stature.
As the device's global release nears, we thought it would be a good idea to help potential adopters make up their mind and clear out any misunderstandings they might have regarding the phone. Admittedly, we tried to cover all aspects of the phone in our comprehensive review, but there's always the chance that we've missed something that might be of great interest to you. In the previous post, we gave you the opportunity to ask us anything you wished to know about the XZ Premium, and now it's time to provide answers to your queries.
zenun12
:
Is the Xperia XZ Premium's siderails really made of metal or plastic? It looks convincingly metal in some photos
.
PA
: The sides of the phone are made of a polycarbonate, whereas the top and bottom frame elements are metal.
maherk
:
Is it true that the side trim is made from a nylon-like material instead of metal? And how does this material feel in the hand, cheap or premium?
PA
: Indeed, a Sony representative has stated that the sides of the phone are not metal, but plastic,
nylon ones
in particular. Nylon, as you likely know, refers to a vast family of similar polyamide substrates. Sony says it has opted for nylon on the Xperia XZ Premium due to the way it handles wear and tear, among other things. In real life, we'd say the material feels pretty good and does not feel cheap at all.
tallius
:
If the phone was more bezel-less, is it hard to use on one hand? Does the bezels make it easier for one hand use? Or it's better for two hands.
PA
: The bezels at the sides definitely help when it comes to grip and you are unlikely to accidentally interact with the display while you're holding the XZ Premium. The bezels at the top and bottom have no relation to single-handed usage, but admittedly, we would love it if Sony revisits its overall design language in the future. With the advent of bezel-busting phones, Sony you can only use such a design for so long before its design language gets deemed "archaic".
xinrui
:
The 4K screen will be always on when web browsing, that means it will consume a lot of battery when I browse with Chrome? Is it always-on 4K display?? or like Z5 premium only in video app?
PA
: We reached out to Sony and its official answer perplexed us a bit. Turns out the display is
not
rendering 4K at all times, as we were previously led to believe. As per Sony,
"4K (and 4K HDR with 4K HDR content) is used in the Album and Video apps and third party apps with 4K (and 4K HDR) content. Everything else, so homescreen, apps, menus, etc are shown in Full HD."
Bankz
:
Does it have FM radio?
PA
: It doesn't, but what flagship phone does anyway these days?
Der_damo
:
Did the Sony-skin improve over the years or is it clumsy?
PA
: It has evolved for sure, but the overall prude and rather stock appearance of the UI has endured. It's not as flashy as other manufacturers' skins, but at least it is delightfully snappy. Hate it or love it, it's a staple of the Sony Xperia experience.
vuyonc
:
Everyday battery life?
PA
: From our own personal experience, the XZ Premium will easily last you a day and a half of regular usage, even two if you use the phone more sparsely. Your mileage may greatly vary if you play Pokemon GO or record slow-mo videos, though - we would imagine you would need to carry a charger on you at all times if you enjoy mobile gaming.
tigas
:
How's the Camera of the XZ Premium compared to the last year flagship XZ? Is there a major change on the camera algorithm? How's the camera cover of the XZ Premium? Is it made up of plastic or glass?
PA
: The XZ Premium is certainly improving on the Xperia XZ when it comes to the main camera. The XZ Premium is quite impressive when it comes to medium and good lighting conditions. It takes pleasing photos with plenty of detail. Meanwhile, the XZ is a bit less impressive as it produces over-sharpened, too contrasty images.
M321A
:
Does recording video make the phone overheat and closing the camera app. want to know for both normal video recording and 4k recording.
PA
: The phone does not overheat when recording video. We captured a 10-min long 4K video clip and the phone was barely warm; the same applies to 1080p video recording. However, if you overuse the 960fps slo-mo feature, the phone will get really hot really fast!
Plasticsh1t
:
Is it PS4 compatible only? Or can I connect a PS3 as well? Can I play PS games while being far away? Would be cool if I can play PS games while at work :p
PA
: Sorry, PlayStation 4 only!
Shy2papa
: "
How is camera quality compared to previous Xperia z5 premium and compared to the s8, g6 & iPhone 7plus.
"
PA
: The XZ Premium is an improvement over the Z5 Premium; rest assured it's also right up there with all of the contemporary flagships in terms of image quality. You will have to nit-pick and pixel peep to draw any concrete conclusions, and these would be pretty much irrelevant in the long run. The phone's camera just takes the picture, it's the person behind that makes it.
That said, probably the biggest issue we have with the camera of the XZ Premium is its clunky interface that's due for an overhaul.
Shy2papa
:
And also how loud are the stereo speakers compared to previous Xperia, ZTE Axon 7 and Alcatel idol 4s.
PA
: The XZ Premium is louder than its predecessor, but not as loud as the two other phones you mentioned.
Avalon
:
Is the panel actually 10-bit or is it still 8-bit? Is there double tap to wake/sleep option?
PA
: We reached out to Sony and were told that the display panel is an 8-bit one. 10-bit content gets downscaled down to 8-bit one, we were also told.
BTron
:
Does the XZ Premium support tap to wake up the screen? I have this on my current Z2 and would not want to lose this feature. Thanks
PA
: Sorry, no such feature on board. Looks elsewhere.
kimikeme
:
In the spec there is IP65/IP68 (water spills) so, is IP65 or IP68?
PA
: Well, it's both - it will withstand low-pressure water jet sprays for at least 3 minutes as well as submerging the phone in 1m of water for long periods of time provided that are the flaps and openings are closed. Yet, Sony does not recommend doing that.
kent-gaga
:
Can you send me the download link of the preset(s) which you use for these photos you took of the phone?
PA
: We never use presets, all of our images are carefully tweaked in Lightroom.