Some more info on T-Mobile's "Project Black"?
This article contains unofficial information.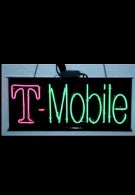 The other day we
reported
that T-Mobile was about to make a game changing announcement. We were told by our tipster that employees had to sign non-disclosure agreements, and that the so called "Project Black" would lift the carrier out of its' current 4th place standing among U.S. wireless operators. Today, BGR picked up some info from one of its' tipsters. They called the up-coming announcement "Project Dark" and said it revolves around the launch of three handsets. Those phones are the BlackBerry 9700, the Motorola CLIQ and the Samsung Behold II. Also involved is a rapid expansion of T-Mobile's 3G network and we are talking about the 21 Mbps HSPA, the same pipeline rollout that the carrier just completed in Philadelphia. That's all they have learned at the moment and we will try to get some more info from the tipster who first brought this to our attention the other day. While there might be more changes coming, would you call any of this "game changing"?
RIM BlackBerry Bold 2 9700 Preliminary Specifications
Motorola CLIQ Specifications
Samsung Behold 2 Preliminary Specifications
source:
BGR