Siri will help you search through your pictures, according to new patent application from Apple
13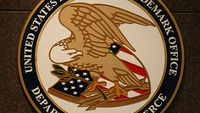 Apple has filed a patent application with the USPTO for a process which would allow Siri to sort through your pictures, and using a vocal command, find the one you're looking for. The patent, titled "
Voice-Based Image Tagging and Searching
," describes using "natural language" text strings to tag a picture on an iPhone. Those wanting to call up a specific picture could ask Siri to find the photograph by talking to the virtual personal assistant and mentioning a specific name, location or an activity.
Apple says that with smartphone users taking so many pictures, there needs to be a better way to sort through them. The Cupertino based tech titan says that associating photos with the names of people or places makes them easier to find. In addition, Apple's patent reveals that users will be able to tag pictures with their voice. The patent uses for an example, an iPhone user saying "
This is me at the beach
," and having that verbal description associated with a specific photo.
The photo gallery in iOS 7 currently files pictures by year. Zooming in on a thumbnail picture allows one to find the exact date and location of the photo. Using this system, one could ask Siri to "find pictures taken in New York during 2013." The patent also notes that pictures could automatically be tagged using GPS and the phone's clock so that they can be filed by location and time. This way, each individual shot won't have to be tagged. Apple's patent also discusses the ability of Siri to remember faces and places. If the user tells Siri that he is in a particular snapshot, the system could tag all other pictures containing the user's face.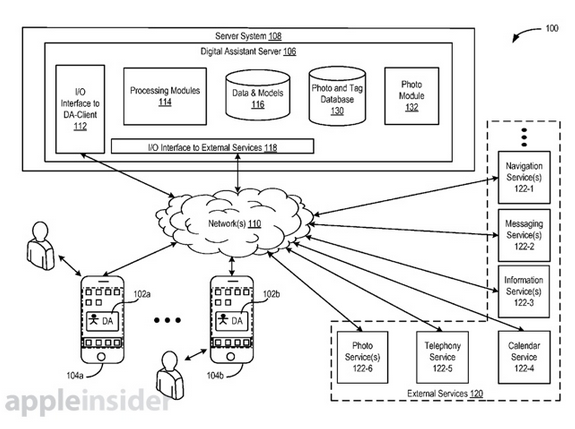 Apple files a patent application that would allow Siri to help you find a specific picture stored on your iPhone
source:
USPTO
via
AppleInsider