As many as 350 million Apple iPhones will be upgraded over the next 12-18 months claims report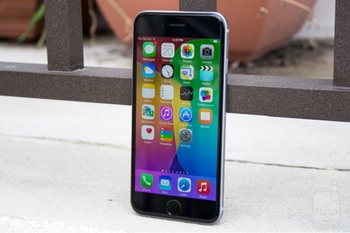 Ask two Wall Street analysts if today is Thursday and you're likely to get two conflicting responses. Just the other day, we told you that New Street Research analyst Pierre Ferragu told clients
that Apple will report lower iPhone revenue in 2019 and 2020
. Ferragu's theory is that the success of the
iPhone X
(he figures that Apple will sell 65 million units of its tenth anniversary iPhone this fiscal year) has resulted in moving forward some 2019 and 2020 phone sales to this year. In addition, he spoke about a longer upgrading cycle that will stunt future iPhone revenue.
On the other hand, an analysis from GBH Insights, in a note to clients seen by
9to5 Mac
, suggests that a huge tidal wave of iPhone upgrades will soon wash over the world. The note says that "the window of opportunity" over the upcoming 12 to 18 months could result in as many as 350 million iPhone upgrades to take place. These are the iPhone owners who decided for one reason or another, to sit on their hands instead of purchasing an
iPhone 8
,
iPhone 8 Plus
or an
iPhone X
. GBH expects pricing and new features available on the 2018 iPhone models will motivate these iPhone owners to upgrade their current units. The firm also says that the new models could help kick off a 'a renaissance of growth' in China, where Apple has been slowly rebounding after a tough fiscal 2017.
GBH is generally bullish on Apple, expecting the company to hit its target of $50 billion in services revenue by 2020. The note says that Apple is monetizing the
1.3
billion current iPhone owners, a move which can generate tons of cash for the tech giant. He does see one fly in the ointment, and that is the possible delay of the 6.1-inch LCD model that we have come to know as
iPhone 9
. Expected to be the lowest priced and best selling model among the three 2018 iPhones to be unveiled next month, issues with the LCD screen and TrueDepth Camera are reportedly behind
a rumored two-month delay for this particular device
.
Keep in mind that the 350 million figure that GBH is writing about is for iPhone upgrades only. There are many consumers out there still using the
iPhone 6
(see the image at the top of this article) and
iPhone 6s
that are dying to get their hands on one of the three new versions of Apple's iconic handset. This peak estimate doesn't include sales to those who switch from another platform, or make the iPhone their first smartphone purchase.