Screeny for iPhone helps you manage on-device storage by removing unwanted or forgotten screenshots
6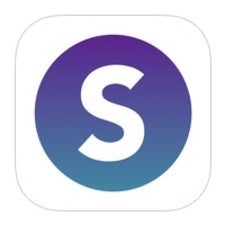 iPhones have never given users the option of expanding storage with a microSD card. As the generations have advanced over the past few years, native storage options have increased, but for many, the 16GB iPhone was the affordable option as well as the practical one.
16GB may suit a lot of people's needs. It is enough space for a movie or two, several hundred songs (or a few thousand if you forego the movies), and a lot of pictures. However, people who "think" 16GB will be enough space often underestimate just how much media, usually pictures, they will accumulate.
Apps are consideration as well, games can take up a lot of space, and other apps can grow in size too depending on usage. More experienced smartphone users will usually know if their gaming or media habits will require the extra storage. For nearly everyone though, another often-used feature of the iPhone that slowly (almost sneaky) takes up available storage space is the screen shot.
Screen shots by themselves will generally take up a few hundred kilobytes of storage, depending on file-type and resolution. However, screen shots are arguably forgotten about shortly after they are captured and used (if at all). Over time, it is not outside the possibility for someone to have their iPhone stuffed with hundreds of such images, taking up
a lot
of space.
That is where Screeny comes in. This utility app is designed and optimized to identify screen shots stored on your iPhone, and remove them, in part or in whole, from the device's storage. Screeny has some handy tools to select all your screen shots, or spare the last 15 or 30 days' worth of images if you happen to really need them.
At 99-cents, Screeny functions without ads. Is it an app that one would consider absolutely necessary? Maybe not, but where it lacks in necessity, Screeny makes up for with real convenience. Over time, Screeny may free up several gigabytes of storage on your iPhone. If you do not want to pay the premium for extra storage on a new iPhone, Screeny is a bargain.
| | |
| --- | --- |
| Developer: NFN Labs | Download: iTunes |
| Category: Utilities | Price: $0.99 |