Samsung: we are done with 'fancy features' and price wars, will focus on profit margins
72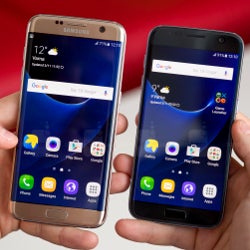 Samsung has seemingly looked at its top place in terms of mobile market share, and decided that enough is enough. A new strategy, cited by a company exec on the sly, is to maintain about 400 million smartphone shipments per year, and focus on profit margins instead of market share expansion from now on. "We have been seeking growth in terms of shipments for years. Samsung is preparing for the post-smartphone era and that's why our handset unit has identified profitability as a priority over growth," they added.
What this means is that Samsung may still be engaging in lavish marketing campaigns if it has to, but the
twofer deals
and other cash incentives and promotions it has been doling out may very well be over with. In a nutshell: "
Samsung will keep the company-set share according to markets. We will launch promotional campaigns if we have to. But the company will be unlikely to initiate cash-intensive promotions to clear inventory and increase market share
," chimed in the source.
Investors have been notified of this latest shift in marketing strategy, and should be happy, as Samsung calculations show that disposing of price-cut exercises to gain market share will up the profit margin of Samsung Mobile from 15.8 to 17% this quarter year-on-year, not bad if you are a stock owner.
The reasons Samsung does this are twofold. First off, pressure from budget Chinese competitors that sell at or a bit above cost; apparently Samsung plans to cut the number of budget models it offers in order to escape the race-to-the-bottom pricing these carry with them against Chinese makers. Second, according to Samsung's observations, "fancy features" are often met with tepid response nowadays when
a $400 phone does 90% of what a $700 one will do
. Still, Samsung thinks that it has enough innovation and production chops to stay ahead even without stuffing tens of rarely-used features and hardware options in its phones, or cutting prices to expand, so it expects its business model in the mobile division to stay largely the same.