Samsung messaging app causes chaos among users, sends their pictures to random contacts
28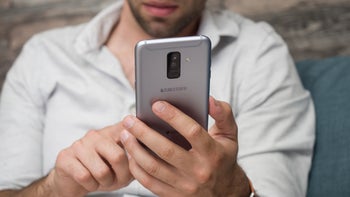 Reports from Samsung phone users emerged, stating that pictures have been sent from their phones to seemingly random contacts, without their permission.
Users on the social media site
Reddit
learned about the unusual behavior of their devices, only thanks to the recipient of the images, since the software left no trace of the file transfer being made. How many people received private photos, without alerting the owner, is unknown. If the scale of this problem is large enough, it might open Samsung to lawsuits due to breach of privacy. In some cases, entire galleries were sent via MMS, which can lead to some serious trouble for some individuals.
Samsung Galaxy S9
/
S9+
and
Galaxy Note 8
, so if you have an older device, you might be in the clear, but don't bet on it.
Samsung is aware of the issue and its engineers are working to find the source and the solution to the problem. Until then, there are two easy fixes for the concerned users:
1. Go to the settings menu that handles apps' permissions and deny Samsung Messages' access to your storage. This, however, will also prevent you from willingly sending photos through the app.
2. Switch your default texting app to a different one. You will have full texting capabilities and you don't have to look back, in case Samsung lost your trust forever.
Either way, you should probably stick to your solution for at least a week after a new update with a fix is released, just to be sure everything is working properly. We know we would.
source:
Reddit
via
Neowin