Samsung Galaxy S5 metal frame allegedly leaked, may point to 5.3-inch display
54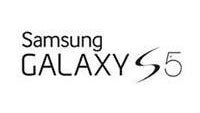 Assuming Samsung stays on its traditional schedule, we are probably about four months away from the release of the Samsung Galaxy S5, which means it is time for the rumor mill to start churning out some more interesting leaks on the device. Today, we're seeing a very interesting leak coming from France that alleges to be the metal frame for Samsung's next flagship smartphone.
You might not expect that a metal frame would be interesting, because it isn't a part of a smartphone that you would ever really see, but it does have some good information to share. Assuming this is legit, it looks like the Samsung Galaxy S5 may be
bigger
than the Galaxy S4, which had a 5-inch display. The measurements on the frame show that it is 72.3 mm (2.8") wide and 143.8 mm (5.66") high.
For comparison, the Samsung Galaxy S4 was just 69.8 x 136.6 mm (2.75 x 5.38"). A bit of math will tell you that the Galaxy S4 had a diagonal length of about 153.4 mm (6"), minus the bezels gets you a display of 5-inches. Just based on the size of the frame of the Galaxy S5 (even though the casing will add size as well), the device would have a diagonal length of about 161 mm (6.3"). Assuming the bezels are about the same size, that could mean the Galaxy S5 is planned to have a 5.3-inch display.
Of course, there is also a fair chance that this isn't the frame of the S5 at all. Usually Samsung puts the camera in the center of the back plate, but the opening for the camera in this frame is in the corner. Also, the guys at
SamMobile
noted that the spot for the USB port on the bottom doesn't look quite large enough to be USB 3.0. The Galaxy S4 didn't have USB 3.0 and the Note 3 did, so we don't really know if we should expect it or not.
Recommended Stories