Samsung Galaxy Note concept pushes the definition of "phablet"
69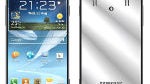 A "phablet" is supposed to be a device that lingers in the space between around 5" and 6.5", where the device is too big for most people to use as a day-to-day phone, but too small to excel at tablet-centric tasks. So far, "phablets" have stayed in the lower end of that range, but a new Galaxy Note concept wants to push farther.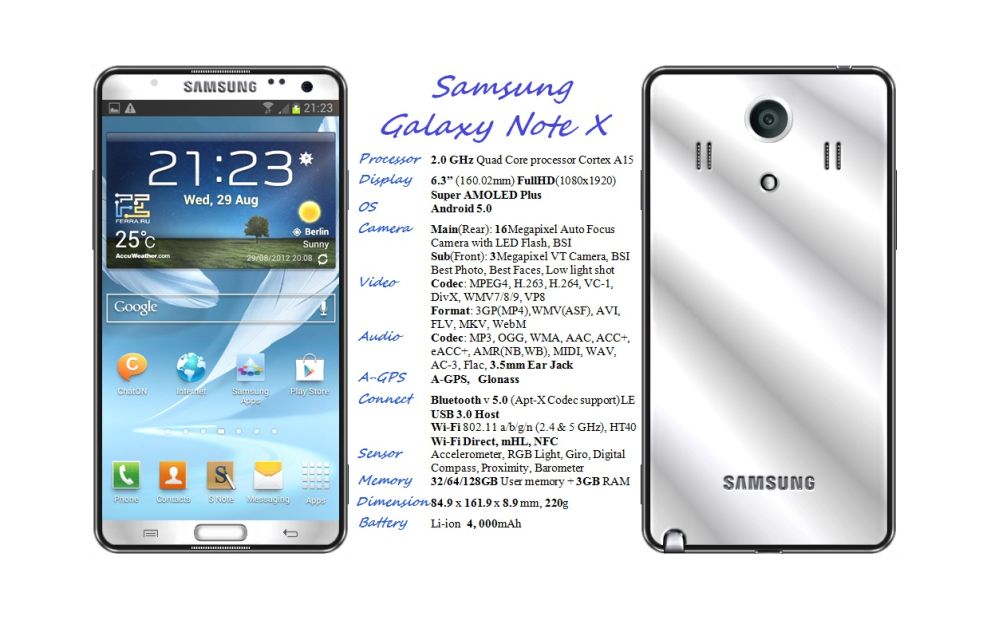 The concept was created by Erica Yusim, and employs the newest craze in smartphone rumors: an edge-to-edge screen with no bezel. Regardless of the functional issues that would need to be sorted out, the rumor mill does seem hell-bent on killing bezels. The concept, dubbed the Samsung Galaxy Note X, features a 6.3" Super AMOLED Plus 1080p display, along with other dreamy specs like a 2GHz quad-core Cortex A15, 3GB of RAM, up to 128GB of storage, a 16MP rear camera, 3MP front camera, Bluetooth 5.0, USB 3.0, a 4000 mAh battery, and Android 5.0.
We have to give it to Erica, when she designs a concept phone, she goes all out into the land of imagination. Of course, specs aside, we're not sure that a 6.3" display could really still be considered a "phablet", because there really isn't so much "phone" to mix in. A device that big would only fit in a cargo pocket or a handbag. We tend to define "mobile" as something that you can easily carry with you at all times, and "portable" as something that can be carried, but takes more effort (like a 10" tablet or laptop), so the Note X is pushing out of the "mobile" realm and into the "portable" realm, for us.