Deal: Samsung's AKG Y50BT wireless headphones now cost just $49 ($130 off)
9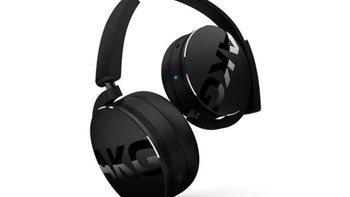 In case you need a new pair of wireless headphones, you might want to buy it from Samsung. The company is currently selling its AKG Y50BT on-ear Bluetooth headphones for only $49.99 - their lowest price to date.
The AKG Y50BT headphones are normally offered for $180, so Samsung is taking a whopping $130 (72%) off their price. Featuring ear-cup mounted controls and high-quality sound, the Y50BT can be used both wirelessly, as well as traditionally - thanks to a 1.2-meter detachable bypass cable with a 3.5mm jack. When you go full wireless, the headphones can provide over 20 hours of battery life on a single charge.
Mind you, these are not the same
AKG headphones that were offered as pre-order gifts
with the Galaxy Note 9 (those normally cost $299). Nevertheless, at $49.99, it's definitely worth considering getting the AKG Y50BT - that is, of course, if you are into on-ear headphones. If you're interested, you can find the deal at Samsung via the source link below.