Rumors say Meizu plans to launch a bezel-less smartphone in 2018
5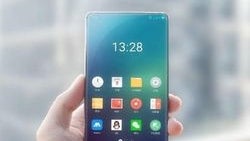 There are tons of rumors about а possible radical redesign of Apple's mobile phones for the eagerly expected anniversary model, speculated to be released later this year as the iPhone 8. And these expectations lead to the emergence of many full-screen, bezel-less concepts like
the one we designed for you in March
. But other companies could also be readying to launch similarly designed mobile devices. Recently published concept renders suggest that Meizu could be one of these companies with plans for bezel-less smartphone, but according to some of the latest rumors, the device will not arrive this year. Instead, a launch in 2018 is far more probable.

Recently, Meizu's president Jack Wong hinted that plans for such a phone possibly exist, but the company has other priorities to deal with in 2017, as it is going through a process of restructuring. In 2018, however, Meizu will be celebrating its 15th anniversary, and industry sources expect the occasion to be marked with the release of a smartphone with cutting-edge, bezel-less design, comparable to the standards which are to be set by giants like Apple or Samsung.
According to GizmoChina, Meizu's bezel-less phone is also expected to use "a Qualcomm flagship chip" and to cost around 4000 Yuan (~ $580) or more. Еarlier rumors also suggest that Meizu's "full-screen" device could have a better-quality display with a greater screen-to-body ratio as compared to
Xiaomi's Mi Mix.
It is further believed that Meizu's phone will have a ceramic body instead of a metal one. But as we already mentioned, all of this is just speculation based on rumors until Meizu confirms the claims officially.
source:
GismoChina