Rockstar releases Grand Theft Auto: Vice City on iOS, priced at $4.99
13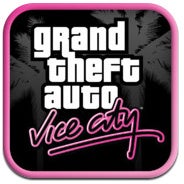 As promised, Rockstar released Grand Theft Auto: Vice City on iOS today, marking the 10 year anniversary since the game launched for the PlayStation 2. It is basically the exact same '80s themed classic title, starring Tommy Vercetti on his long way to the top of the mafia food chain, but with overhauled graphics and the inclusion of customizable touch controls.
Of course, we find nothing wrong with keeping the game true to its original form since it is still fun to play after all that time – you'll be exploring the Miami-inspired Vice City both on foot and on two or four wheels, all the while completing missions, collecting cash, and making sure you don't end up six feet under.
GTA: Vice City for iOS features Retina display graphics and is compatible with both the iPhone and the iPad. For convenience, your save games are stored in iCloud. The ability to play your iTunes music while roaming the city in your ride is also a bonus we quite like.
The game costs $4.99 to download, but considering how long the campaign is, that's probably money well spent, especially in case you liked the original release. And if you are too young to remember Grand Theft Auto: Vice City, then you probably aren't old enough to play it. Its a 1 gigabyte download, so make sure you have enough space before hitting that "Buy App" button.