Republic Wireless testing plan to pay back subscribers for unused data each month
2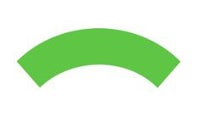 Hybrid Wi-Fi/Cellular carrier Republic Wireless says that the average smartphone user is paying $16 a month for service they never use. So starting on May 18th, Republic subscribers selected to beta test
its Maestro
"Lab" will receive a refund at the end of each month for the amount of data that they pay for, but don't use.
Republic has some other so-called Labs that they are testing over the next nine months including
Salsa,
which will test out a smooth handover from cell networks to Wi-Fi. So far, Republic has figured out how to make "
seamless Wi-Fi to cell
" connections and is hoping to be able to do it the other way around.
Hi-Hat
is a Lab that will allow beta testers to decide which phones Republic will offer next.
Bridge
will allow Republic subscribers to access their phone and messages from other devices like a tablet or desktop computer. Lastly,
Tempo
will allow beta testers to try out phones that connect to an extended cellular network for those times when Republic subscribers are not able to access a Wi-Fi network.
"Like emperordahc calls out above, we're curious what would happen if we stopped measuring you by cell data speeds, and measured you by how much cell data you use instead. What if you had total control over your plans and could appropriately size them for what best fits your needs? What if we built a bunch of new tools on our site and in our app to help guide you along the way and make it as easy as possible to know how you stack up? And, what if you could get paid back each month for whatever cell data you didn't use? Like, in money. Actual dollars credited back to your account."-Republic Wireless
Republic Wireless offers a range of low priced monthly plans starting at $5 a month for unlimited talk, text and data over Wi-Fi. The priciest plan, $40 a month, offers unlimited talk, text and 4G data using a combination of Wi-Fi and cellular networks. With this plan you are entitled to 5GB of high-speed data over the cellular network before getting throttled. Phones available with the carrier include a 16GB second-generation
Motorola Moto X
($399), 16GB first-generation
Motorola Moto X
($299), 16GB first-generation
Motorola Moto G
($149) and the 16GB first-generation
Motorola Moto E
($99).
source:
RepublicWireless
via
AndroidCentral