Report: Acer to introduce an Android flavored AIO PC with Intel inside
8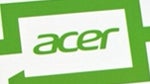 Acer is about to offer something that no one else in the market does. Rumored to be introduced next week, the
Acer DA220HQL AIO
PC will sport an Intel 3GHz Core i5 4430 "Haswell" processor and be powered by Android. Pricing is seen in a range of $400 to $425. The manufacturer is trying to take advantage of the system requirements for Google's open source OS which allows them to build the product using only 1GB of RAM and some variations of the device will have just 8GB in native storage.
If this report does pan out, it will be the first All In One (AIO) model to run Android with
an Intel processor
. The manufacturer has already produced a 21.5 inch Android AIO model, but that had an ARM-supported processor under the hood. That unit, the Smart Display DA220HQL, was shown off at MWC earlier this year.
Meanwhile, rival ASUS offers the
ASUS Transformer AiO P-1801
and while it does have an Intel Core i5 powering the model, that is only when the 18.4 inch device is used as a computer running Windows 8. Once it is untethered from the QWERTY and becomes a tablet,
the Transformer AiO P-1801 runs Android 4.1 using the NVIDIA Tegra 3 processor
.
The latest speculation about the Acer DA220HQL doesn't reveal a screen size, but if the rumor does hold up, it won't be too long until we find out officially.
source:
CNET