RadioShack Black Friday deals surface
8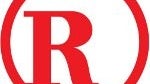 Although Black Friday is still two weeks away, some of
RadioShack's Black Friday sales have surfaced
and there are definitely some attractive smartphone deals that may be worth your attention.
RadioShack generally has good prices for their smartphones especially since they offer instant rebates rather than the not so popular mail-in-rebates. It appears as though their two best offers for current or aspiring
AT&T
customers will be a pair of Android-powered Samsung devices. The
Samsung Infuse 4G
will not cost a dime while the
Samsung Galaxy S II
will cost a measly $50.
Sprint
customers will also be able to choose from a few solid deals, such as the
HTC EVO 3D
for $99.99 in both black and white or the
HTC EVO Design 4G
for only $49.99. The LG Marquee will also be featured deal on Black Friday and will not burn a whole in your product thanks to the price tag of free.
Verizon isn't going to be forgotten either. The deals that we currently know about are for the
Pantech Breakout
and the
Samsung Stratosphere
which will both be offered for free.
All of these prices are with a
two-year contract
, of course. It is possible that other deals will be going on at the Shack as far as cell phones are concerned. Unfortunately because of the subsidized nature of plans with a contract there aren't usually any door buster type deals like the ones you'll see on big ticket items like TVs. Any of these deals enticing enough to get you to head over to RadioShack on Black Friday? Tell us what you think.
source:
Android Guys