RIM opens registration for BlackBerry 10 Jam World Tour's North American stops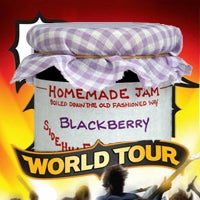 Attention developers, you don't have to go all the way to Italy or Spain to check out the BlackBerry 10 Jam World Tour. RIM has just opened up registration for several other cities in both North America and Europe.
First and foremost, the event is free. It's a one-day affair that gives developers the chance to checkout BlackBerry 10, gather information that will help them build apps for this new release, and even, possibly, get a shot at going home with a BlackBerry 10 Dev Alpha handset.
To register for a specific city, head one over to RIM's registration page in the source link. The following cities have now been opened for registration.
June 5: Austin, TX
June 7: Santa Clara, CA
June 19: New York, NY
June 21: Toronto, CA
May 29: Milan, Italy
May 31: Barcelona, Spain
June 12: Paris, France
June 14: London, UK
June 26: Moscow, Russia
June 28: Berlin, Germany
July 3: Warsaw, Poland