Qualcomm Snapdragon 830 chipset is listed on India's Zauba import-export site
15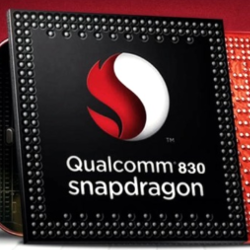 If you're ever stuck for conversation at a party, you can always whip out your Samsung Galaxy
Note 7
S7 and explain how the Qualcomm Snapdragon 820 chipset powers the phone. You might also amaze and stun those in attendance by telling them that the upcoming Snapdragon 830 has a model number of MSM8998. Of course, you might also get branded as a weirdo and never receive an invitation again.
Speaking of the MSM8998, the chipset appeared in a number of listings on India's Zauba over the last few months. That is the website where imports into the country and exports out of it are tracked. Shipped into India from the U.S., the Snapdragon 830 chipset was installed inside a prototype with 4GB of LPDDR4X RAM and 64GB of flash storage. There is some talk that Qualcomm will call the MSM8998 the Snapdragon 835 chipset instead. but there is nothing definitive on this front.
Samsung will reportedly use the Snapdragon 830 SoC on half of the Samsung Galaxy S8 and Galaxy S8 edge units it builds. For this year's
Samsung Galaxy S7
and
Galaxy S7 edge
, all markets except for the U.S. and China employ the Exynos 8890. In those two countries, the Snapdragon 820 chipset is under the hood.
The value of each chip and prototype device shipped into India by Qualcomm amounted to $1,541. 80 units were delivered inside India from September 12 through October 6th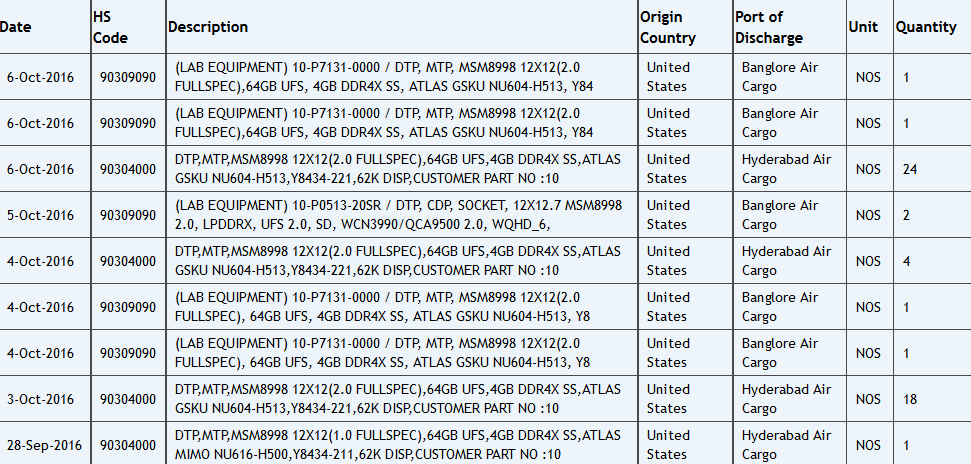 The Snapdragon 830 is shipped into India for testing
source:
Zauba