Project Volta will improve your battery life in Android L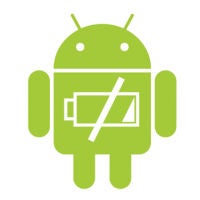 There have been rumors of an Android project to improve battery life for a long time (the original fake-out called it RoadRunner), but today Google has announced the real deal. Following Project Butter and Project Svelte, Android L will introduce Project Volta, which will add battery saving tools for developers and users alike.
On the developer side of things, Project Volta is adding new tools to allow developers to more easily figure out how and why an app is affecting battery life, and tools to make sure certain tasks don't trigger when battery life is running down. The first part of that is called Battery Historian, which does exactly what the name implies. It gives a detailed history of when the battery was drained and what exactly caused the usage to help devs identify features that affect battery life too much. Next is the Job Scheduler API, which makes it easier for devs to choose when tasks are performed, meaning battery intensive tasks could be done while the device is charging, or the device will avoid updating apps when the battery is now.
On the user side of things, there is now going to be a built-in Battery Saver mode, similar to what you would find on a new Samsung or HTC device. Google's built-in version will scale down display brightness, throttle your CPU, and limit background updates. Google is using a different metric for Battery Saver mode improvements, which makes it hard to compare. Samsung and HTC have been able to add upwards of 12 hours of battery life with their saver modes, but that is basically standby time. Google is saying that a Nexus 5 with its Battery Saver added 90 minutes of actual usage. That's pretty impressive.
source: Google