Over 10 different companies working on tablets powered by dual-core Qualcomm CPUs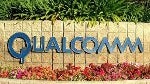 In their Q3 earnings report, Qualcomm mentioned that over 10 companies are working on dual-core CPU powered tablets. To quote Steven Mollenkopf, Executive Vice President and Group President:
"In terms of dual core, we have today over 10 different companies designing tablets on our dual core solutions. So we feel very good about where they're going."
As you see, he didn't elaborate on the names of these companies, but probably the bigger question is whether these tablets will be fully embraced by the (still not officially announced) new Android 3.0 OS (Honeycomb), which is thought to be tablet-optimized.
It just seems like all the tabs designated for Honeycomb are powered by NVIDIA's dual-core Tegra processor (for example the Toshiba FOLIO 100 that's already shipping in Europe) and this doesn't bode well for the future dual-core Qualcomm processors.
Needless to say, it's too early to make any final conclusions, while the information is so scarce. We can expect more info on the new dual-core Snapdragon in early January next year, when CES (the Consumer Electronics Show) takes place.
source: Android and Me