Opera purchases Skyfire for $155m to improve mobile browser
5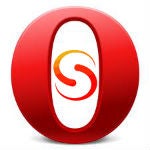 Opera has been having a pretty impressive week. First, it announced that it would be transitioning all of its browsers to WebKit, and that its browsers have amassed 300 million active monthly users, and now the company has announced that it will purchase Skyfire Labs, maker of the SKyfire browser, for $155 million, likely in an effort to improve Opera's mobile browsers.
Skyfire
is most well known for making the mobile browser that allows users to view Flash content on iOS and Android by processing the content in the cloud. The browser has been around since before Flash was officially on Android, and is still around now that Flash is no longer supported in the newest updates of Android. Although it seems likely that the Skyfire browser will disappear after this acquisition, and be folded into Opera Mobile and/or Opera mini. Skyfire is also known for its mobile video optimization, and its Rocket Optimizer product, which is quite similar to Opera Turbo, and can reduce the size of streaming video and media by up to 60%.
Skyfire's technology should definitely help to improve Opera's mobile offerings. The acquisition is expected to be finalized by March 15, 2013. Opera will may $50 million up front, and based on performance over the next three years, the deal could end up being worth as much as $155 million in cash and stock for Skyfire Labs.