Opera VPN browser releases in beta on Android
5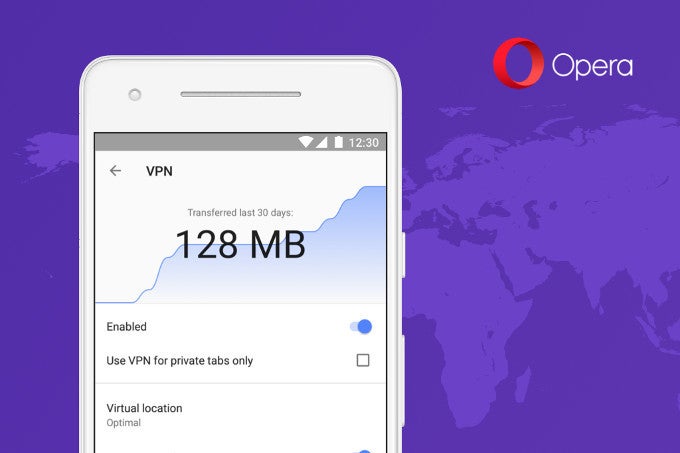 As user privacy becomes a more popular topic and as we learn more about how much data ISPs can track, VPNs are getting more buzz as a way to protect yourself. Opera has offered free VPN in its desktop browser for a while, but now free VPN is also coming to the Android version of the Opera browser in beta at first.
Opera's offering is definitely an interesting option for those looking for a VPN because it is free, unlimited, and "no-log" which means Opera doesn't collect any data on your browsing habits either. The VPN can be easily turned on in the settings of the beta version of Opera for Android, and it offers options to set your virtual region to either Europe, America, or Asia. There is even an option to allow search engines to bypass the VPN in order to give you more location specific results if you want.
Overall, it sounds like a good idea, but there's a big (and obvious) caveat: it will only protect your traffic data within the Opera browser. You'll still need to pay for a proper VPN service if you want OS-level protection that would encrypt the traffic flowing through all of the apps on your phone.