Obama wants to raise taxes on cellphone use
99+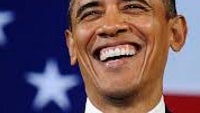 As if the taxes that cellphone users pay each month aren't enough to make you go back to two tin cans and a string, President Obama is looking to raise taxes on cellphone use in order to pay for
high-speed internet service
in school. The president could ask Congress for the funds, but instead he apparently wants to slow down one of the only sectors of the economy that has been growing steadily over the years. Actually, the president considers Congress to be dysfunctional which is why he is turning to handset users instead of asking Congress to raise the money.
The new program would be called ConnectED and would cost cellphone users
about $5 more
in additional taxes each year. To show you how overtaxed handset users are, in New York City the average cellphone user pays 10 separate city, state and federal fees and charges each month. And that doesn't include monthly sales tax!
Under the plan, the extra fee would disappear after three years, raising $6 billion. Some of you might not mind, considering that half of the public schools in the U.S. have slower internet than students have at home. The program is expected to connect 99% of America's schools to the "digital age." But there is a worry that once the extra fee is imposed, it won't ever disappear.
"You would think that connecting schools to the information superhighway would be a pretty noncontroversial topic. Unfortunately, we haven't seen a lot of action in Congress, so the president has advocated an administrative, unilateral action to get this done."
-Josh Earnest, White House deputy press secretary
source:
NYPost