Now Sprint wants to buyout Clearwire?
5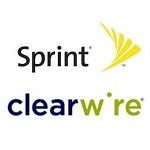 Sprint is certainly trying to shore up a plan to secure spectrum as it prepares its sale to Softbank. Shortly after the announced sale to Softbank,
Sprint regained its majority stake in Clearwire
.
Sprint's relationship with Clearwire has been anything but simple. Despite the carrier's majority stake in Clearwire, Sprint does not maintain operational control of the struggling company. Clearwire, along with Sprint, deployed 4G WiMAX service, but has since announced that it would build out LTE service since that is the prevailing standard.
Unfortunately for Clearwire, the LTE rollout has not been proceeding as quickly as planned. That could be some of the motivation for Sprint to reassess its interest in taking full control of Clearwire, even though the carrier has paid its spectrum lease to Clearwire through 2013. Buying out Clearwire would also give Sprint direct control over much needed spectrum.
Sources inform The Wall Street Journal that this deal is far from guaranteed. Softbank would have a hand in the approval, but the more difficult obstacle would likely be with Clearwire's shareholders, many of whom have been holding on to their equities with Clearwire in hopes of recovering some of their investments (Clearwire's share prices are down over 90% from five years ago). Sprint and Softbank may place some specific conditions before such a deal as well.
Clearwire and its spectrum would be a bargain if bought out at its market value of $1.8 billion, but the company is also carrying quite a bit of debt, north of $4 billion. Based on what is being reported now, it will be interesting to see what announcements, if any, are made in the next few days.
source:
The Wall Street Journal