Nokia brings beta of new Camera app to all Lumia smartphones
7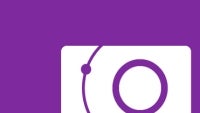 Nokia has launched a beta trial for the new Nokia Camera app for all WP 8 Lumia smartphones. The difference between this new app and the default camera app (regardless if your default app was Nokia Camera or something else) of your Lumia is that the beta allegedly "brings together easy automatic settings, the sophisticated power of the Pro Camera app, and the versatility of the Smart Camera app". It's designed to work on all Windows Phone 8 Lumia smartphones, regardless of whether they are outfitted with a PureView camera or not.
If you want to try the beta on your Lumia 520, 521, 620, 625, 720, 810, 820, 822 or
PureView phone
, sign in with your Nokia account and download it from the link below. The app requires you to have either the Lumia Amber or Lumia Black update. You can install and use it in parallel with the default Nokia Camera app, and set it as your go-to camera when your press the shutter button
Initially, the new Camera app will hardly be distinguishable from the existing Nokia Camera app, but this is a beta thing. The first phase of the beta trial is intended to ensure the app works smoothly on WP8 devices. Developers expect frequent user feedback, so there's your chance of contributing to a decent slab of software.
Nokia promised experimental features will be added to the beta over time. The plan is once a new piece of functionality is finished, it gets ported over to the stable version of the Camera app. You will simply have to update it through the usual Windows Store update process.
Download:
Windows Phone