'No updates': hackers may have 'compromised' White House staff chief's iPhone camera and mic
23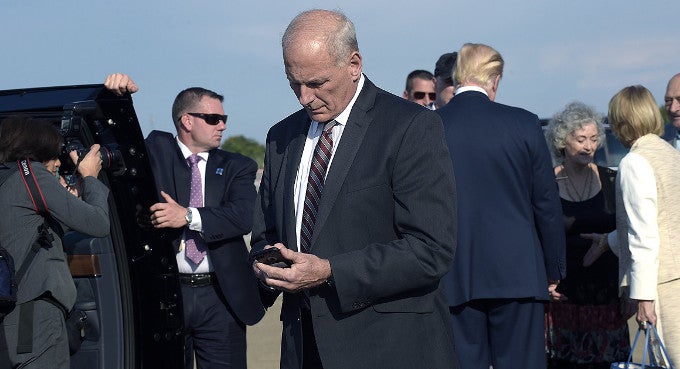 White House chief of staff John Kelly using his personal handset in public
In the midst of the constant barrage of news from the White House in the last year or so, one might have missed the nugget that the personal handset of the new White House chief of staff John Kelly may have been "compromised". That's an euphemism for "someone is reading my emails and messages and I'm just noticing because my iPhone never applies software updates."
After becoming chief of staff, Mr Kelly reportedly took his iPhone to the IT security staffers of the West Wing, and they found out that the handset may have been hacked for months (while John Kelly was still a secretary of Homeland Security). The worst case scenario is that the potential hackers may have gained "full access" to the camera and mic, and recorded what was going on around Mr Kelly at important meetings.
"
Many functions on the phone were not working. The IT department concluded the phone had been compromised and should not be used further, according to the memo
." The silver lining in all of this is that the chief of staff has been given a secure phone when he joined the West Wing crowd, and hasn't been using his personal phone "often," said the White House spokesperson. White House officials now believe that John Kelly's phone may have been hacked in the Trump administration's Washington transition headquarters way back in December of last year.