No cool phones from Verizon in April?
8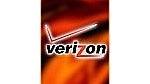 Last months
Rebate Form from Verizon had several new phones listed, such as the Casio
Exilim
, LG
Versa
, Nokia
Intrigue
, Samsung
Smooth
, and
CDM8975
PTT. Some of those have been released (Versa, Intrigue, and CDM8975) but what every happened to the 5MP Exilim? This months rebate form is now out, and the Exilim has been removed, with only the Samsung Smooth still left waiting for release. But more importantly, there aren't any new cool phones listed, such as the LG
VX7100 Glance
,
VX9200
,
VX11000
, Samsung
Trance
,
Alias2
, or HTC
Diamond
. What's the deal Verizon, don't you know everyone is waiting for these???