Nintendo is reportedly considering a gaming phone of its own
11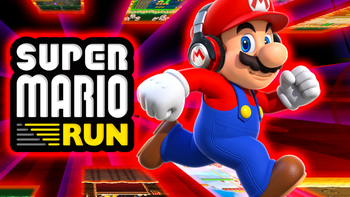 The Nintendo Switch and Nintendo DS have been massive successes. Nintendo's mobile games have proven quite popular too. And according to some industry
sources
, the company might soon enter the smartphone market.

As revealed by sources close to Taiwanese electronics component suppliers, Nintendo is currently reconsidering its previous decision to not enter the smartphone market. No specifics about the new plans were provided, but if the brand does move ahead with a smartphone of its own, it'll probably be developed with Nintendo Switch connectivity in mind – this should allow users to share game data and other information between the devices.
Considering Nintendo's current lineup of Android games, it seems highly unlikely Nintendo's device will compete with flagship offerings. Instead, the family-friendly company will probably develop some kind of mid-range smartphone that can handle its games without breaking the bank.
Over the past year or so, the gaming smartphone market has become increasingly competitive with releases from the likes of Razer,
Xiaomi
, Asus, and Nubia. But if Nintendo can successfully differentiate its own offering and offer it at a lower price – as it does with its consoles – the Japanese brand may feel very little heat from the high-end competitors.