Nexus 9 gets the teardown treatment and found very hard to repair
24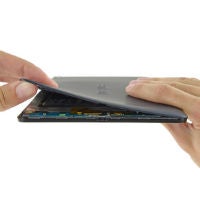 Major new devices all share the same fate: product teardowns. The initial aim of a teardown is to simply figure out how difficult it would be to do DIY repairs, if you needed to; but, teardowns also eventually inform the component pricing to figure out how much it costs to build the device, and give us a better idea of the profit margins manufacturers get. Today's teardown is the Nexus 9, which scored pretty badly on repairability.
iFixit
has given the Nexus 9 a score of 3 out of 10 on its repairability score, with 1 being the most difficult to repair and 10 being the easiest. For comparison, the iPad Air 2 scored a 2 out of 10, and Apple is notorious for not being friendly to the DIY repair community. The issues cited for the Nexus 9's low score came down to just a couple general issues. First, the display will be very tough to fix, because the LCD is fused to the glass, and the display is using some hardcore glue to stick to the midframe, meaning it could be easier to simply replace the entire assembly, if possible. Also, the general component layout inside the tablet is said to be "a maze of tape and thin, delicate cables, making disassembly and reassembly difficult and perilous."
So, if you were hoping to be able to fix potential issues yourself, the Nexus 9 might not be the right tablet for you, especially if you are someone with a history of cracking the display glass. Does this news turn anyone off from the Nexus 9?