Nexus 7 already the best selling tablet ever in the UK
16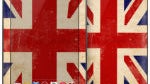 The Nexus 7 has been selling quite well in the US with its $199 price point, but the real game-changer was always the price point that Google hit in Europe and the UK. In the UK, the price was so good, the Nexus 7 has reportedly already become the best selling Android tablet ever in the region.
Usually, electronics are more expensive in the UK, but Google has been selling the tablet for just £159 (~$255), which is pretty comparable to the $199 price tag here. For comparison's sake, the new iPad starts at $499 in the US, but starts at £399 (~$640) in the UK. Because of the price of the Nexus 7, there isn't really any competition in the UK, because neither Amazon nor Barnes & Noble sell their tablets in the region just yet. The Kindle Fire HD will be going on sale in Europe soon though.
No official stats are available, but Carphone Warehouse, one of the biggest mobile retailers in the region, has said that the Nexus 7 is now the best selling Android tablet ever in the UK. Of course, Graham Stapleton, chief commercial officer at Carphone Warehouse clear to tell the Telegraph that it was the best selling Android tablet, not the best selling tablet. So, without actual numbers, it's hard to say just how impressive this news is, because we can assume from the phrasing that the iPad is still out-selling the Nexus 7, and also costs significantly more.