New study covers the dos and don'ts of smartphone etiquette
5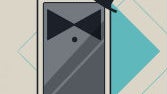 Cell phones have been around long enough to have a basic set of rules around them as far as when and where it is socially acceptable to take a call, but smartphones and all of the added functionality that comes with a more powerful device are still having new rules established. Well, a new study by the eBay Deals is checking on what people would and wouldn't do with their smartphones.
The study only polled 100 people, so it's hard to say how much can be taken from it, but it did have some interesting findings. It turns out that 37% of people think it is worse to ignore a call than to take that call and ignore friends that you are with in person. Almost all forms of phone use are widely disapproved of when in a classroom, although in a work setting the feelings were mixed on certain actions like taking personal calls. And unsurprisingly, in situations where you should be alert - in a car or while crossing the street - most people disapproved of texting.
Of course, there was also a split in opinions on various actions based on the age of the respondents. For example, 50% of millennials think it is fine to text during a meal, but only 15% of those over 30 years old believe it is acceptable.
What do you all think? Any surprises in the study?

Recommended Stories