New rumors about the HTC M7 design and Sense 5.0's "simple and clean" UI
47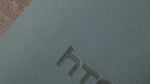 "Simple and clean" aren't exactly words that anyone would have used to describe HTC's Sense UI a couple years ago, but HTC has been working to make it cleaner over the years, and apparently that push is continuing with Sense 5.0. New rumors say that a big push with Sense 5.0 is to make the UI more "simple and clean", and we've also got word about the design of the M7 hardware as well.
According to an HTC insider, the hardware could look similar to the DROID DNA with an all-black chassis and materials similar to those used in the DROID DNA. There is said to be a "very nice looking beveled edge" around the M7's
1080p display rumored at around 4.7"
, although it's unclear what exactly that means. The last bit of hardware design news is one that splits opinions. It seems that the M7 will have capacitive buttons, and not the soft buttons that Google has been pushing with the last couple Nexus devices.
Other than saying that Sense 5.0 is planned to be more "simple and clean" there aren't a lot of other specifics. Word has it that there will be changes to the lockscreen, the baked-in HTC apps, and on-screen elements like volume controls, but those predictions seem like more easy guesses than real insider info.