New Verizon flyer says HTC Thunderbolt is "now available"
24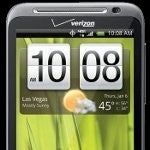 Depicted on a new Verizon sales flyer is an image of the highly-anticipated LTE-capable HTC Thunderbolt with the phrase "now available" despite the fact that it hasn't even been given a release date.
Odds are this flyer was printed before the latest delay hit what is supposed to be the first smartphone to run on Verizon's speedy 4G LTE network. The HTC Thunderbolt still doesn't have a release date set in stone, but one would hope it'll come out this month at some point.
So it appears that Verizon doesn't even know when this phone will truly hit the shelves. There have been several dates surface but every single one has turned out to be incorrect due to the delays. The reason for these delays is rumored to involve terrible battery life amongst other things. Any predictions on when this device will actually come out? Tell us what you think in the comments below.
source:
Into Mobile