New Nexus smartphone by HTC rumored to have 3D Touch functionality
79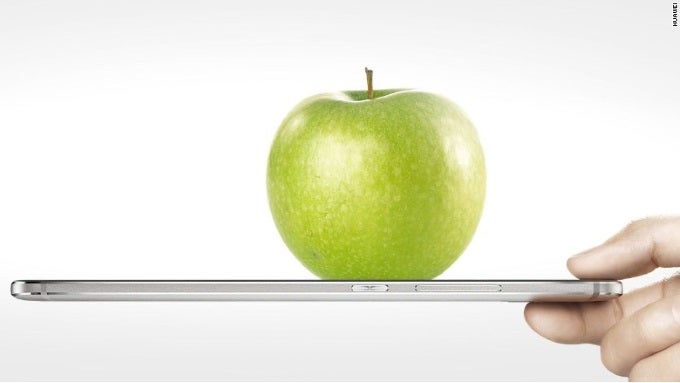 The Huawei Mate S took a jab at Apple's 3D Touch functionality.
The 3D Touch feature which Apple debuted on its latest smartwatches, iPhones, and laptops is more "nice to have", rather than "essential". Neither users, nor journalists or app developers are running left and right bragging about their pressure-sensitive screens and such. Heck, an exec whose very business is selling the technology to vendors admitted
it will take a good few years before the feature takes off
.
Nevertheless, industry players on the side of Android must comply and provide an alternative if they want to stay competitive. While Apple is preparing its next big thing to pull through what's shaping up to be a difficult year for smartphone makers, Chinese manufacturers are toying with pressure-sensitive displays for their upcoming hero phones. Some, like ZTE and Huawei, have already pushed models with 3D Touch alternatives on the market, such as the
ZTE Axon Mini
and the
Huawei Mate S
.
Google might incorporate 3D Touch functionality as a native Android feature.
It looks like this year will continue the trend, with more Chinese manufacturers releasing smartphones with pressure-sensitive screens. According to an industry insider, high-profile brands like Xiaomi, Meizu, Oppo and Vivo are developing 3D Touch displays for their smartphones. One of the first new devices to ship with this feature is rumored to be
Meizu's upcoming MX6 flagship smartphone
, which is expected in the first half of 2016. The screenshot below claims to show the feature in action.
What's even more interesting is that a supposed HTC-made Nexus smartphone is expected to have this feature. The insider claims that Google actually plans to incorporate 3D Touch functionality as a native feature in Android. This will certainly help the technology become commonplace, not unlike fingerprint scanners. It will also spark manufacturers and app developers' creativity as customers expect to be able to utilize the convenient functionality in the applications they use on a daily basis.