New Humble Mobile Bundle includes six Android games, including The Cave and Carcassonne
1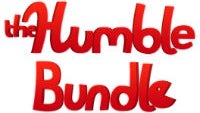 Humble Bundles are always a great way to get your hands on good apps at a low cost, and every once in a while there will be deals for Android users. Humble Mobile Bundle 5 is one of those times. The new collection includes three solid Android games that you'll get no matter what you pay, and three more that you'll get by paying more than the average, including The Cave and Carcassonne.
The three main games in the deal are Aralon: Sword and Shadow ($4.99), Bag It! ($0.99), and R-Type II ($1.99). So, no matter how much you pay, you'll get those three, which would normally cost you about $8. Of course, the real value of a Humble Bundle comes when you "beat the average". In this case, if you beat the average donation, you'll also get Carcassonne ($4.99), The Cave ($4.99), The Room Two ($2.99), and more games which have yet to be announced. So, that's a total of $21+ worth of games, and right now the average amount paid is about $4.70.
The average tends to keep climbing as more and more people want to beat the average to get the better deal, so the faster you get in, the better your deal will be. Frankly, we'd pay $5 just for Carcassonne and The Cave, the rest are just gravy. As always with Humble Bundles, your donation will be split between the developers, charity, and Humble Bundle itself.