New BlackBerry Torch commercial; RIM's marketing pushes on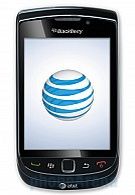 A new television commercial has surfaced for
RIM's BlackBerry Torch
. In this ad, a bike messenger and a DJ tout the 'futuristic' nature of the Torch. In the spirit of their 'Love what you do' campaign, RIM focuses on making the brand more hip, separating the BlackBerry brand from its largely corporate clientele.
The bike messenger in the ad demonstrates the tab feature of BlackBerry 6's upgraded WebKit browser. The DJ then tells how he likes to make playlists on the Torch. Neither of these functions are revolutionary, but the ad as a whole is part of RIM's continued effort to grab hold of the consumer market, which is currently dominated by the Apple and Google OS's.
The marketing push (re:
Torch whale ad
) is no surprise given RIM and AT&T's
disappointment with the Torch's sales
. The Torch is facing fierce competition placed alongside the iPhone 4 and Android devices which make the once-revolutionary RIM look like it's playing catch-up.
source:
BlackBerry (YouTube)
via
CrackBerry