Netflix updated to work on all Android 2.2 & 2.3 devices
14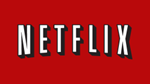 Netflix is awesome. That's not news, it's just an unavoidable fact. The trouble was that the Android app was only available on a couple dozen devices (unless you were willing to do some hacking), but those dark days are over. Netflix for Android now supports any device running Froyo (2.2) or Gingerbread (2.3).
According to Google's latest stats, about 82% of Android handsets are running 2.2+, so if you're one of the unlucky few who doesn't yet have a compatible phone, it might be about time to upgrade your device. Of course, Netflix recently lost a lot of content when the
Starz negotiations
fell through, and the price bump has gone into effect, but there is still a ton of good content on the service.
Netflix is definitely worth a try. And, we're sorry to our readers who live in countries where Netflix isn't available. We don't mean to rub it in that we get to enjoy every single episode of Doogie Howser M.D.
Netflix is available for free in the
Android Market
, but of course you'll need a subscription to watch.
Recommended Stories