NTSB seeks elimination of distracted driving in the U.S.
14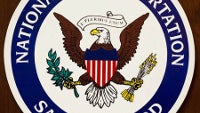 The NTSB is seeking the elimination on distracted driving, mostly through a nationwide ban on the use of non-essential electronic devices while driving. That includes personal electronic devices (PEDs) such as cellphones, navigation systems and messaging devices. According to a survey done by AAA, 70% of drivers admitted to talking on their cellphone while driving over the past 30 days. 25% confessed that they sent a text while driving over the same time period, while 35% read a text or email while driving over the last month.
What makes this frightening is a NHTSA 2013 report saying that those who engage in such tasks as typing and driving, at the same time, are three times as likely to get into an accident. Another report, this one from AAA, says that a driver is similarly distracted whether using a hand held or hands free phone.
The report cited a couple of crashes, including one that involved an EMS helicopter that went down on August 26th, 2011. The pilot, two flight crew members, and a patient were killed. The pilot was inattentive and was in the midst of texting when the crash occurred. On September 12, 2008, a commuter train and freight train collided head-on killing 25. The commuter train engineer was texting at the time, according to the NTSB.
Past studies have shown that high-visibility enforcement of laws that prohibit talking and texting while driving, have been effective. The NTSB says that the U.S. needs a cultural shift to stop the use of PEDs while driving. The agency is calling for stronger enforcement and education.
"The United States needs a cultural shift that prioritizes PED-free transportation operations. To effect and sustain such a change, we need more than effective laws and regulations, strong and consistent enforcement, and pervasive education. We need to build a social infrastructure that dissuades distracted operations at all times, starting with new and existing drivers who are the agents of change, extending through their family and community support systems to reinforce appropriate behaviors, to the local and regional educational and enforcement to ensure proper guidance and corrections for behaviors."-NTSB
source:
NTSB
via
Crackberry