Mysterious Samsung phone with 5.5'' 1080p display and Snapdragon 801 processor spotted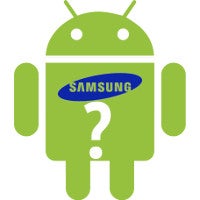 Zauba, an Indian company that tracks import/export shipment records, has proven in the past to be an excellent source for information regarding unreleased devices, and yesterday was no different. A listing found on its website points towards an unknown Samsung device (SM-G430) that is undergoing R&D work, and even reveals the phone's display size – 5.5-inches.
As many as 17 units of the Samsung SM-G430 were imported into India, and that was reason enough for people to start digging. That paid off, for Dutch
TechTastic
got their hands on the actual user agent profile of the device, which further reveals some juicy details about the phone. For one, we now know that the SM-G430's 5.5-inch display has a resolution of 1080 x 1920, good for the excellent 401 ppi. The clock frequency of the processor is also listed – 2.5GHz – leading us to suspect that one of Qualcomm's quad-core Snapdragon 801 chipsets is at play here. If that is the case (and it likely is), that would qualify the SM-G430 as a high-end device, if not quite a flagship. In case you were wondering, the device doesn't run on Android Lollipop – it's got Android 4.4.4 KitKat on board instead.
It'll be quite interesting to see if the SM-G430 will actually make it to the market going into 2015. Samsung is in a dire need of a game change, and a high-end, non-flagship device with an affordable price tag might just be what the company needs to stem the tide of ultra-cheap, but quality Chinese handsets that have been eating away at the its market share over the past year. Wishful thinking? Quite possibly. But we'll have to wait and see before we're certain.