Deal: Buy a Motorola Moto G6, get an extra G6 for free
4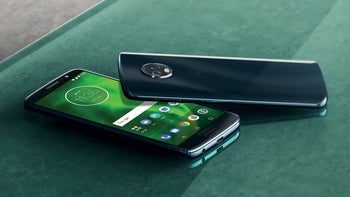 While Motorola's
Moto G6
is now a 1-year old device that's been outshone by the newer
Moto G7
, it remains a very popular smartphone, particularly for US customers on a budget. This is why we have to let you know about the very latest deal involving this handset: Motorola currently lets you buy a Moto G6 at full price and get a second G6 for free. Admittedly, for this deal, Motorola takes into account the phone's original price, not the
often-discounted ones
of recent months, but this is still an offer that many should find appealing.
To qualify for this new Motorola deal you'll have to buy a Moto G6 64 GB for $319.99. The Moto G6 that you'll receive at no extra cost is a 32 GB variant (normally priced at $249.99). If all you want to purchase is a Moto G6 32 GB, you can not get a second handset for free. Both Moto G6 variants are offered by Motorola fully unlocked with no strings attached - they can be used on pretty much any relevant US carrier, big or small.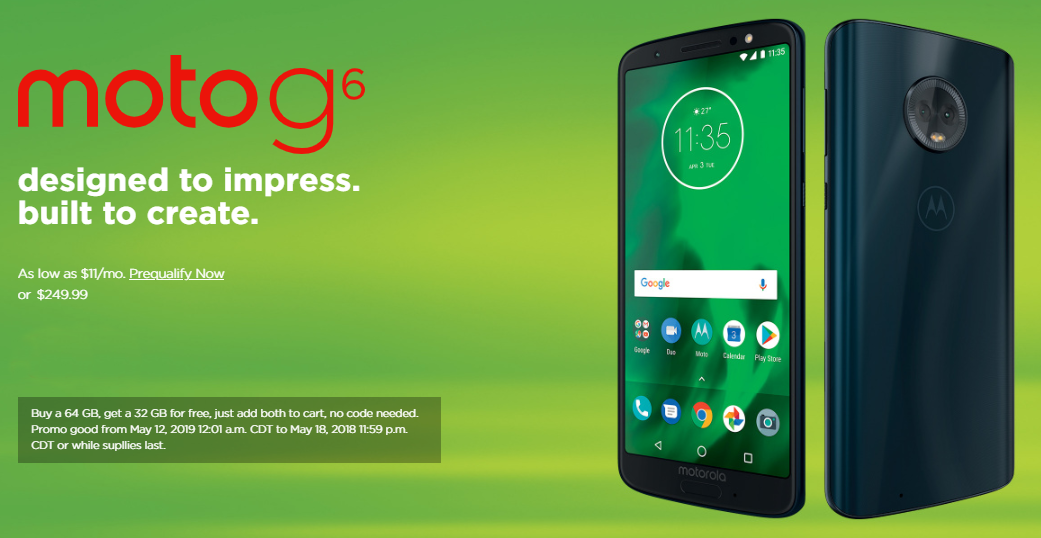 Motorola's Moto G6 deal is available until May 18, or while supplies last. In case you're looking for other discounted Moto phones, most of the
deals mentioned here
are still valid at Motorola. Thus, you could buy a Moto Z3 Play for $200 off, or a Moto G6 Play for $30 off.