Moto Maker will continue, even after the US plant closes
5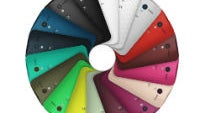 Earlier today, the bad (but possibly inevitable) news came down that Motorola is planning to
shut down its Fort Worth assembly plant
, which currently is used to build the custom Moto Maker orders for customers in the US. That news obviously led to the natural follow-up question: what does this mean for those custom Moto X orders going forward?
Well, Motorola has answered at least part of that question. According to
Droid Life,
Motorola has said that Moto Maker will continue to offer the customization options that you would expect. This will all continue even after the plant in Texas closes down. Unfortunately, Motorola didn't answer the other half of that question: will the build/shipping times be able to stay the same?
It is understandable that Motorola hasn't answered this question yet, because it may not have decided where the Moto Maker assembly plant will move. As we mentioned earlier, Motorola had been looking for a Moto Maker program manager in Brazil, or Motorola may be moving assembly to China to be closer to its next owner, Lenovo. Either way, it would seem reasonable to expect that even if Motorola can keep the build time the same, shipping should be slower.