Mobile payments slow to become mainstream, merchants to blame
3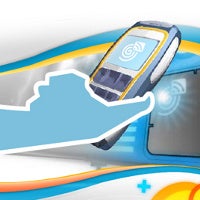 With NFC arriving on the
Nexus S
late last year, all eyes were on mobile payments with the future seen much brighter than it appeared to be. Now, it's clear that 2011 won't be the year when millions of people throw their wallets away and replace them with smartphones, but it seems that
2012 will also be a bit too early for the mass-adoption
of mobile payment systems.
The real reason however is not what you probably think it is. This time, credit card companies are ready, but it's merchants who are slow to adopt the new technology in their terminals. Currently, stats show that only
2% of them have NFC readers
.
"We think 2012 will be a transitional year for mobile payments,"
senior business leader at Visa, Brad Greene, said.
"What we mean by that is that it will finally be the year to move beyond pilots and trials into real, full-blown commercial deployments."
On the flipside, though, merchants have already been burned after installing NFC modules for credit cards while virtually no one is using them nationwide. While NFC is probably the most talked about mobile payment solution, it's by no means the only one and that's another concern for merchants. Bluetooth 4.0 for once supports mobile payments as well and while might be non-present on smartphones yet, it's catching up with Apple's MacBook Airs already bumped up to BT 4.0 and it is expected to arrive on phones by the end of 2012.
Keith Rabois, COO of mobile payment start-up Square was frank about merchant sentiment for NFC:
"I've never met a single merchant in the U.S. who says I want this NFC thing."
And after all, paying with your credit card or cash isn't that hard to begin with, is it?