Microsoft Lumia 640 XL hands-on: a big budget Windows Phone
18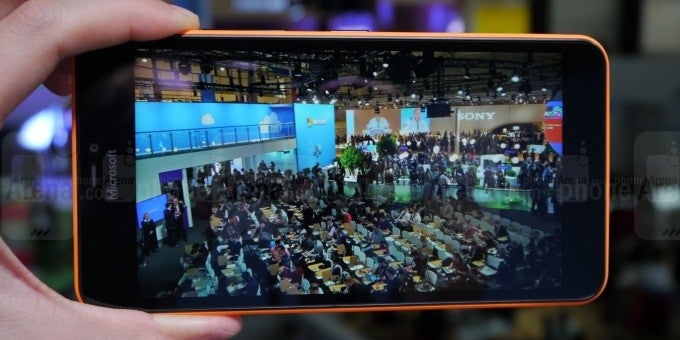 Introduction
The Lumia 640 XL is one of the new Lumia phones Microsoft brought to MWC 2015. It's a budget smartphone that runs Windows Phone
8.1
and is eligible for an upgrade to Windows 10 down the road. Here are our hands-on impression from the unit:
Design
Hardware
We have a 5.7-inch display right here with a 720x1280 resolution. The phone is powered by the Qualcomm Snapdragon 400 paired with 1GB of RAM. In terms of storage, we have 8GB to make use of, which is expandable via a microSD slot. Meanwhile, the battery is a 3000mAh unit, so you're obviously going to have quite a bit of juice on disposal before it runs out.
Camera
The Lumia 640 XL is generously specced with a 13MP main camera with f2.2 lens on the back and a 5MP camera for selfies. This is rather promising for a budget device, although it makes no guarantee this thing will take amazing photos.
Expectations
Microsoft is going to price this thing aggressively, with the 3G version costing 189 EUR, and the LTE-enabled version will cost 219 EUR. Microsoft is having trouble gaining market share, so it's probably looking forward to increase it by selling the Lumia 640 XL at cost. We'll have to see how this will pan out!